"Picture your downtown vacant and boarded up—while the malls surrounding your city are thriving. What would you do? In 1974, the politicians, merchants, business and property owners, community leaders and the public teamed up to transform the main street of downtown Ithaca into a pedestrian mall. Cornell University began an Industrial Research Park to keep and attract jobs, while developers began renovating run-down housing. Planners focused on downtown redevelopment by creating long-range plans, which included state legislation to form a Business Improvement District (BID) with the authority to raise taxes up to 20%."
This is Mack Travis's third book, published by Cornell Publishing, an Imprint of Cornell University Press.
Hardcover, 328 pages, 113 B&W half-tone photographs.
Please scroll down to view video clips from the book release event for Shaping A City, Ithaca, New York: A Developer's Perspective, held at Historic Ithaca, Ithaca, NY on December 7th, 2018.
"Mack Travis is one of Ithaca's most creative thinkers and doers. His ideas on downtown revitalization, quality development, and community planning havehelped to transform Ithaca. Shaping a City tells the story of Ithaca's evolution and provides a practical guide to creating better, more livable and walkable communities." — Ed McMahon, Senior ResidentFellow, Urban Land Institute and Chairman of the National Main Street Center, Washington DC
"Ithaca, as an isolated city, is a laboratory and case study for community development. Mack leads us through the minefields of diverse interests culminating in cohesive teamwork focused on a common goal." — Kenneth Danter, The Danter Company, LLC
"Mack Travis's reflections on the trials and tribulations of development in a progressive community are truly insightful. As a state legislator for thirty-two years, I was proud that our action in authorizing BIDs, a rare positive action on our part for upstate economic development, was met with appreciation from the community." — George H. Winner, Jr., retired New York State Senator.
"When you read his many stories you might think Mack is exaggerating. To the contrary he understates his integral contributions. Mack's knowledge and experience, combined with compassion and good-natured approach to everything, provide the reader with a human perspective on how a community develops and changes over time."—Alan J. Cohen, Mayor of Ithaca 1996-2003
"Shaping a City is about shaping community, a family, a portfolio, and a livable city. Aligning apparently competing interests for the mutual benefit of community is a profound and refreshing conviction that is articulated here. American sprawl is a cancer that requires this books enlightened approach to address town by town nationally."—Tom Rossiter, Fellow, The American Institute of Architects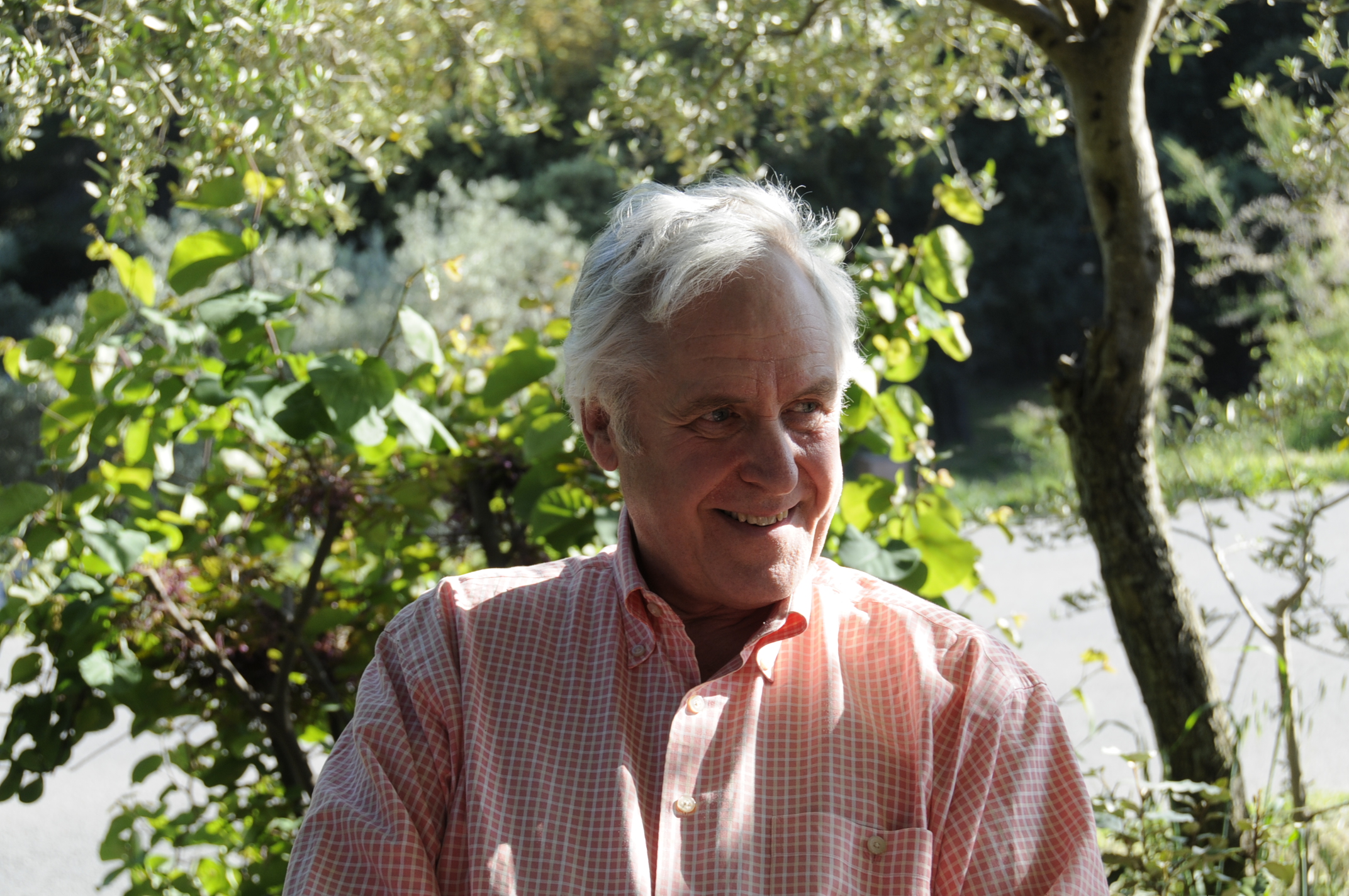 Mack Travis spent his career as a real-estate developer. He is a former president of the Ithaca Business Improvement District and an active participant in local and regional business development.
His first experience in Real Estate was in 1868, net-leasing a four-story brownstone in Manhattan. On returning to Ithaca in 1971, he bought problem properties, upgrading them to quality housing and was the founding President of the Business Improvement District. During his forty-year career he developed over 850,000 sq. ft. of residential and commercial property.
In 2015 he taught a graduate course for the Baker Program in Real Estate at Cornell and guest-lectured at the Hotel and Business Schools.
Mack is one of Ithaca's most beloved and respected civic leaders—he has truly helped to shape the city!
Shaping a City is the behind-the-scenes story of one developer's involvement, from first buying and renovating small houses, gradually expanding and evolving his thinking and projects to include a recognition of the interdependence of the entire city—jobs, infrastructure, retail, housing, industry, and city planning.
It is the story of how he, along with other developers transformed a quiet, economically challenged upstate New York town into one that is nationally recognized as among the Best Small Cities in the country. They were able to accomplish this by adopting an approach of cooperation and mutual support, working through their local BID—the Downtown Ithaca Alliance—to produce feasibility studies, ten-year strategic plans, affordable housing, and tax abatements.
The lessons and principles of personal relationships, cooperation, and collaboration; the importance of density; and the power of a Business Improvement District to catalyze change are ones you can take home for the development and revitalization of your city.
Author Mack Travis signs copies during the book release event at Historic Ithaca, Ithaca NY on 7 December 2018
Book Details
Hardcover: 320 pages

Publisher: Cornell Publishing (December 15, 2018)

Language: English

ISBN-10: 1501730142

ISBN-13: 978-1501730146

Product Dimensions: 7.2 x 1 x 10.2 inches

Shipping Weight: 1.8 pounds
Below: Video clips from the launch of 'Shaping A City, Ithaca New York: A Developer's Perspective' at Historic Ithaca on 7th December 2018
1. Tays Van Cort Introduces introduces author Mack Travis at the launching of his most recent book, 'Shaping A City, Ithaca New York: A Developer's Perspective' held at Historic Ithaca on 7 December 2018
2. Gary Ferguson introduces Mack Travis, who along with his wife Carol, speak of their experiences in the real estate development of Ithaca over the past 40 years—and of what led Mack to write his third book 'Shaping A City, Ithaca New York: A Developer's Perspective.'
3. Author Mack Travis signs copies at the launching of his most recent book, 'Shaping A City, Ithaca New York: A Developer's Perspective' held at Historic Ithaca on 7 December 2018
4. The audience during book signing by author Mack Travis, at the launching of 'Shaping A City, Ithaca New York: A Developer's Perspective' at Historic Ithaca on 7 December 2018 Pt.1
5. The audience during book signing by author Mack Travis, at the launching of 'Shaping A City, Ithaca New York: A Developer's Perspective' at Historic Ithaca on 7 December 2018 Pt.2